Efficient Linux Server Management
Elevate Your Business Operations with Comprehensive Linux Server Administration: Our Expertise Ensures Smooth, Secure, and Optimal Performance.
I provide seamless VPS server installation, setup, and security across any provider. Your server will be expertly configured and protected to your specifications.
I offer professional installation of Nagios Core and plugins on your dedicated VPS, empowering you to monitor all your services and hosts effectively.
I will design and implement a backup strategy tailored to your needs, ensuring your data's safety through snapshots and straightforward backups.
I will facilitate the smooth migration of your website from shared hosting to your dedicated VPS server, resulting in improved performance and enhanced flexibility.
Whether you've acquired a commercial SSL certificate or prefer to utilize a Let's Encrypt SSL certificate, I am proficient in configuring and deploying it to enhance your website's security.
Ensure your server's robust security with this service. I will meticulously implement top-notch firewall practices utilizing advanced tools like iptables, firewalld, and ufw.
From in-depth log file analysis to comprehensive setup automation, I will craft a bespoke bash script tailored precisely to your requirements.
Are you in search of a robust and dependable web hosting control panel for your business or personal website? Your search ends here with Virtualmin—a solution that ensures unparalleled performance and reliability.
Let me setup a comprehensive monitoring system tailored specifically to your needs. This service offers a holistic solution ideal for large enterprises seeking continuous vigilance over their critical operations.
If you're looking to have your personal GitLab instance, I'll manage all aspects, starting from Linux server installation to fine-tuning GitLab settings, ensuring a seamless and personalized experience just for you.
Are you concerned about the security of your sensitive data, such as passwords, and desire complete control over its storage? Entrust the setup of your on-premises password manager to me, for a highly secure solution.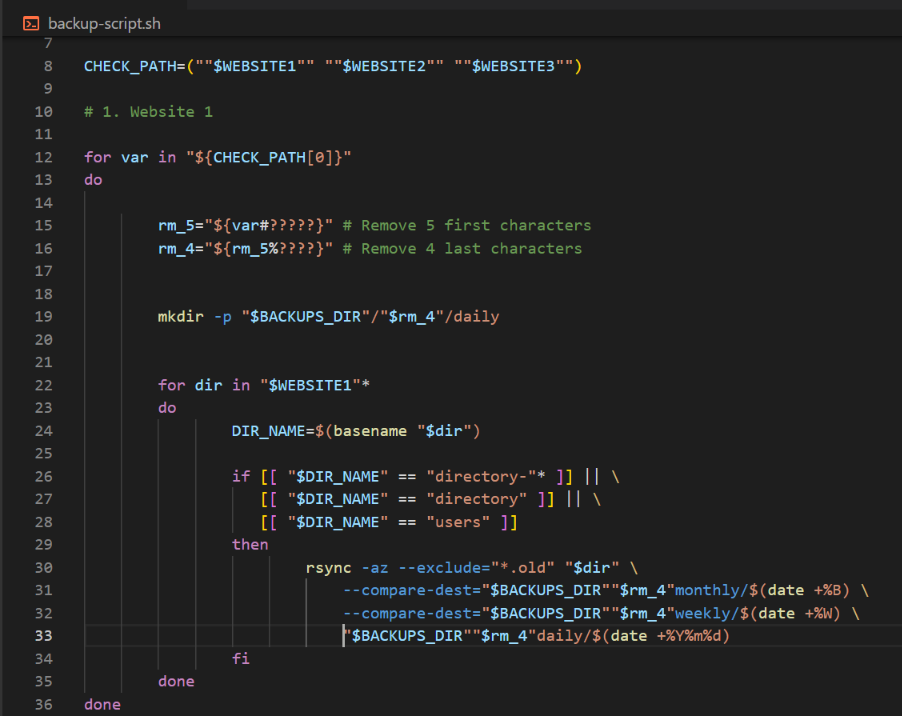 Discover our comprehensive backup services designed to protect your data. I specialize in offering seamless solutions for incremental, differential, and full backups. Trust me to implement robust backup strategies tailored to your unique requirements. Your data's security is my top priority, allowing you to focus on your business with confidence.